Discover The Kevco Difference
Welcome to Kevco Builders – Lake County's #1 custom home builder and now serving West Central Florida and the Tampa metro area. For over 40 years, we have worked hard to establish Kevco as a true partner in helping our customers see their dream home come to life.  As the area's most award-winning custom home builder, we are honored by the accolades but driven by the customer reviews, referrals and even the multi family or multi-generational customers we've had the honor of working with. With an emphasis on "Innovation. Integrity. Excellence," we use a four-step process to take your project from start to finish. Our attention to customer service is the cornerstone of our existence and it holds the entire process together. When looking for a custom home builder, we invite you to consider Kevco Builders and "Discover The Kevco Difference."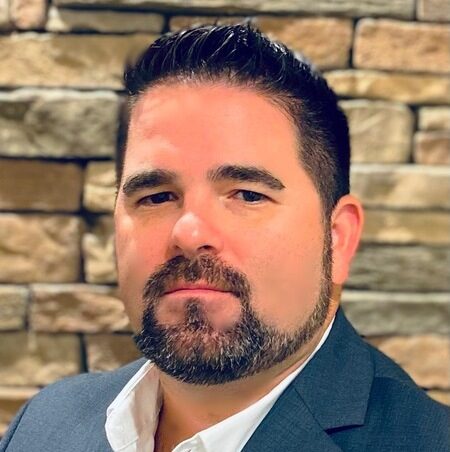 Under the direction of Central Florida Division President, Ian Kaneshige (pictured), we created our Lake County and Tampa-area custom home building company with the intent of being "a people business," not a construction business. For over 40 years, Kevco Builders has grown to become the area's most award-winning and trusted residential contractor because we measure our success not in dollars but in the satisfaction of the people we do business with and our commitment to investing back into the communities we serve, with a particular emphasis on students and mental health (learn more about the MIKE Endowment). Or, as Joe Ziler, our former President said;

"If you have the ability to make a difference, you have a responsibility to make a difference."
We use a four step process to take your project from start to finish. We begin by conceptualizing the project with you to create a working model on paper. Then we coordinate with you and our subcontractors to set proper expectations and, in most cases, guarantee a completion date in writing.
Once construction is underway, you will begin to see your home transformed into your conceptualized dream. Our attention to customer service is the cornerstone of our existence and it holds the entire process together and brings the project to completion.
It is why the vast majority of our jobs come from referrals.
Kendra & Carlos Rodriguez
It was an honor to build this custom Executive Farm House on a gorgeous piece of property in Clermont, Florida.  The Rodriguez's took full advantage of our customization options – utilizing our in-house real-time 3D design specialist – in addition to all of the "Kevco Standard Upgrades" to create their dream home.
Frank Remsen
We know that home building is a big step, and we enjoy making our clients' dream a reality. The Remsen family recently experienced the Kevco difference when they designed their dream home. Thank you Frank for opening up your home and for all of your kind words.
Corey Pendergraft
We're very humbled by Mr. Pendergraft's words, as he shares his experience about his home building process. We appreciate that he takes special note of our attention to detail, plus our standard upgrades that most custom home builders charge for. Our thanks to the Pendergraft family for opening their home and sharing their kind comments.
Louis Katz
We're very humbled by this video as one of our latest custom home customers share their Kevco experience. Our thanks to Mr and Mrs Katz for opening their home and sharing their kind comments.
Ashya Comes

Nothing says more to us at Kevco Builders when we know how much effort and time our customer took in researching us and other builders before deciding to build her custom home with Kevco. From Parade of Homes to online reviews, watch as Ashya Comes shares what she was looking for and how our team delivered.
Lynne Lambert

Lynne Lambert talks about the Kevco Difference she experienced while building her Southern Vintage custom home. A Best of Class Parade of Homes winner, this home is not only beautiful, but it exceeded the expectations of the Lambert family and their special requirements for this unusual and stunning custom home.